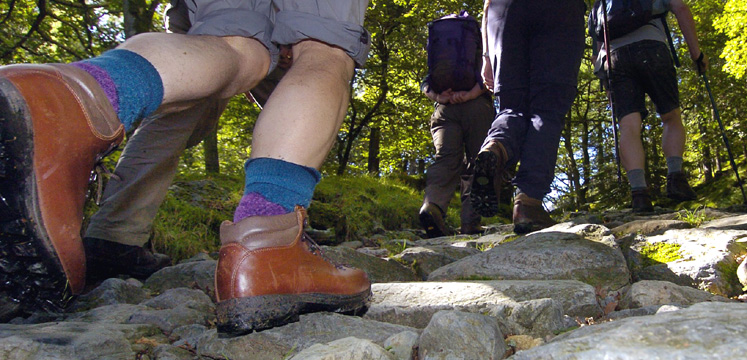 Fix the Fells
What's the problem?
65 per cent of our visitors say the spectacular scenery is why they travel to the Lake District and 87 per cent confirm they go for a walk. No surprise then that a people counter on a footpath in Wasdale clocked 28,616 walkers in June 2005!
However popularity has its drawbacks. Erosion scars caused by the passage of millions of feet can damage the landscape irrevocably.
What's the solution?
A partnership project involving ourselves, the National Trust and Natural England has been addressing the problem over recent years. It:
encourages greater understanding of and support for access to the fells by both existing users and identified target audiences.
provides training and development for staff, volunteers and contractors involved in the project.
continues repairing seriously eroded landscapes and associated paths.
concentrates on transferring the practical work away from the larger projects, towards smaller, pre-emptive type works.
There are volunteering and training opportunities, educational visits and events and activities for everyone to get busy!
More information